Money-Making Email Subject Lines for Small Business Season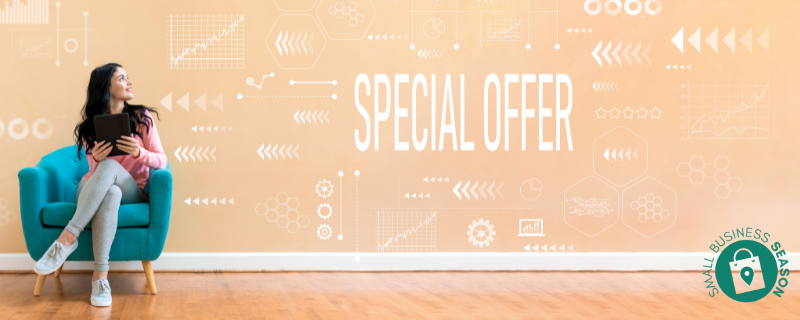 If your small business is ramping up for those post-holiday shoppers, don't forget email. Email marketing is an effective way to reach your ideal audience and help them come up with ideas for next year's gifts. This can be a frantic time of year so any assistance you can give those struggling for the perfect gift will likely result in more sales.

Email recipients can't respond to your call to action if they don't open the email. The easiest ways to get them to do that is by creating subject lines that inspire action.

Here are a few tips on how to write effective subject lines to win shoppers. The examples below are all basic ideas. Add your own flair to fit the tone of your business.

Free
If you're giving something away for free with a certain purchase, make sure your audience knows about it. Lead with the item in your subject line. For instance:
Free Dessert with Meal Purchase
Or use a discount instead like:
40% off perfect post-holiday gifts
The word free (or mention of the discount) will get their attention, while the rest of the subject line tells them what's required to receive the free item or discount. You don't want them to assume they can walk in and demand a free dessert or think the entire store is discounted. Always be as clear as possible.
Sound Like a Friend
You're not the only one using email to drive business this holiday. People are receiving tons of deals via email right now. You want to stand out. Using congenial language can help you do that. For instance:
Pizza sounds awesome tonight, right?
This could easily be an email from a friend. It's warm and casual and puts an idea in their mind that is hard to shake. Mmm, pizza.
Solve a Problem
Busy times call for easy solutions. If there's a way your business can make someone's life easier, tell them. For instance:
Less mess, less stress. Order in.
Not only does this subject line provide a solution it lures the reader in. After all, most people would love less mess and less stress this time of year especially.
Create Excitement
A positive message that creates excitement can be very uplifting and stand out in their inbox. For instance:
Congratulations super smart, post-holiday shopper!
The subject line is positive, creates excitement, and drives curiosity. The recipient will want to know why they are being congratulated and they'll click.
If you want to capture those last-minute sales, don't forget to reach out to your email list. Email marketing is a strong way to connect with your audience while they are out and about. Getting opens on those emails is essential to shoppers following your call to action. Never disregard the importance of great subject lines.