Killeen Named Most Courageous City in Texas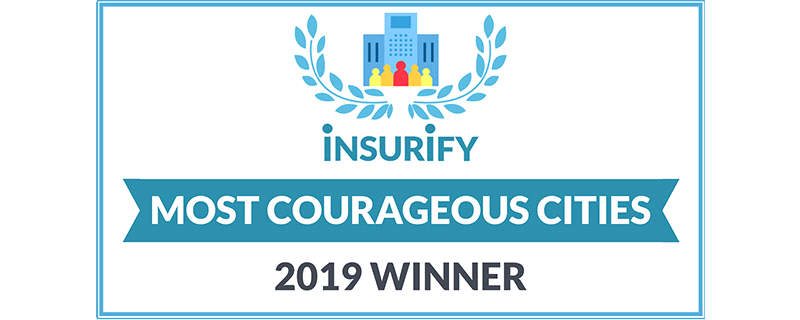 Killeen, Texas was named the Most Courageous City in Texas by Insurify, an online car insurance shopping platform. Award winners were selected for their residents' dedication to defending public safety, both at home and abroad. Insurify's research team analyzed its database of over 2 million insurance applications identified the city in each state with the highest share of military service members, veterans, and other defenders of public safety such as firefighters, law enforcement officials, and emergency medical technicians.
Killeen Mayor Jose Segarra remarked, "Killeen continues to be recognized as a leader in the realm of public service. This is no surprise, since our community is home to some of the bravest men and women in the nation who have served, and continue to serve, in the U.S. Army. We also have an incredible team of dedicated first responders who risk their own safety and comfort for the greater community."
"Our country would not be what it is today without the tenacity and selflessness of those in our community who put the safety of others above their own," said Snejina Zacharia, CEO of Insurify. "This award honors one city in every state demonstrating exceptional dedication to the safety and wellbeing of its residents."
More information about the award, and the full list of recipients, can be found at https://insurify.com/insights/2019-most-courageous-cities-awards/.