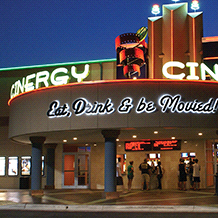 Explore
Looking for something to do in Killeen? Explore the many options that surround this great city - from movies to sports and everything in between.
Dine
Restaurants, Caterers, and Bakers all shine in Killeen. Find the eatery that speaks to your soul and bids you return again and again.
Stay
Killeen offers hotel accommodations for everyone. From simply refined to affordable luxury, you'll find the perfect place to rest your head.
Fort Hood
Find out more about "The Great Place" and it's impact on the Central Texas region.
A great business investment
that creates economic prosperity
Featured Articles
Bringing the most current information, Provided by our Investors
Now that the Internet of Things ("IoT"), big data analytics and artificial intelligence have become common, cyber security, particularly in these areas, has become part of daily life. Every year comes with its own set of cyber security challenges, and 2018 is no exception.
During the 85th Legislative Session in Texas, proposed General Revenue funding for public higher education followed an uncertain pathway before final approval of the state's budget, beginning with a Senate proposal to eliminate all funding that was not formula driven.
Abdul B. Subhani, President & CEO of Centex Technologies, an information technology consulting company based in Killeen, Texas, has been accepted into the Forbes Technology Council, an invitation-only community for world-class CIOs, CTOs and technology executives.
View More Featured Articles
The region's premier business publication.
Read the Latest
Videos
A Closer Look at the Killeen Chamber