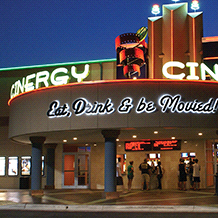 Explore
Looking for something to do in Killeen? Explore the many options that surround this great city - from movies to sports and everything in between.
Dine
Restaurants, Caterers, and Bakers all shine in Killeen. Find the eatery that speaks to your soul and bids you return again and again.
Stay
Killeen offers hotel accommodations for everyone. From simply refined to affordable luxury, you'll find the perfect place to rest your head.
Fort Hood
Find out more about "The Great Place" and it's impact on the Central Texas region.
A great business investment
that creates economic prosperity
Featured Articles
Bringing the most current information, Provided by our Investors
Social media is one of the most overwhelming trends of this decade. Social media can be positive, allowing users to create and share content within their social circles. However, users also face the potential for embarrassment, humiliation, data loss, identity thefts, etc. as a result of social media misuse.
The 85th Legislative Session came to a close just after noon on Monday, May 29, 2017. Later in the week, Governor Abbott called a Special Session, to begin on July 18, limited to those items he put on the call.
View More Featured Articles
The region's premier business publication.
Read the Latest
Videos
A Closer Look at the Killeen Chamber