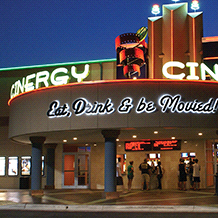 Explore
Looking for something to do in Killeen? Explore the many options that surround this great city - from movies to sports and everything in between.
Dine
Restaurants, Caterers, and Bakers all shine in Killeen. Find the eatery that speaks to your soul and bids you return again and again.
Stay
Killeen offers hotel accommodations for everyone. From simply refined to affordable luxury, you'll find the perfect place to rest your head.
Fort Hood
Find out more about "The Great Place" and it's impact on the Central Texas region.
A great business investment
that creates economic prosperity
Featured Articles
Bringing the most current information, Provided by our Investors
The 85th Regular Session of the Texas Legislature will convene on Tuesday, January 10, 2017. It will adjourn 140 days later on Monday, May 29. Between those dates, thousands of bills will be filed. A few will pass. Many will die. What happens during that session will affect us all – hopefully in positive ways. It is in the interest of the Greater Killeen Chamber of Commerce and its members to do all we can to make sure that is the case.
Hiring the right employee for a job can be stressful. Employers may have no idea who they are hiring and must rely on the application and interview process to choose the right candidate. Unfortunately, these concerns don't go away once the worker is hired. In many cases, employers feel even more pressure to make sure the employee is not doing anything that could hurt the company.
The Texas Transportation Commission voted January 26, 2017 to give final approval to designation of 25 miles of US 190 freeway in Bell County as Interstate 14 (I-14). This is the first segment of I-14 to be designated in Texas, and will run jointly with US 190 from the intersection of US 190 and Business US 190 E in Copperas Cove to Interstate 35 in Belton.
View More Featured Articles
The region's premier business publication.
Read the Latest
Videos
A Closer Look at the Killeen Chamber
Supported by our investors: